Rubber and Brass Baskets in Speckled Black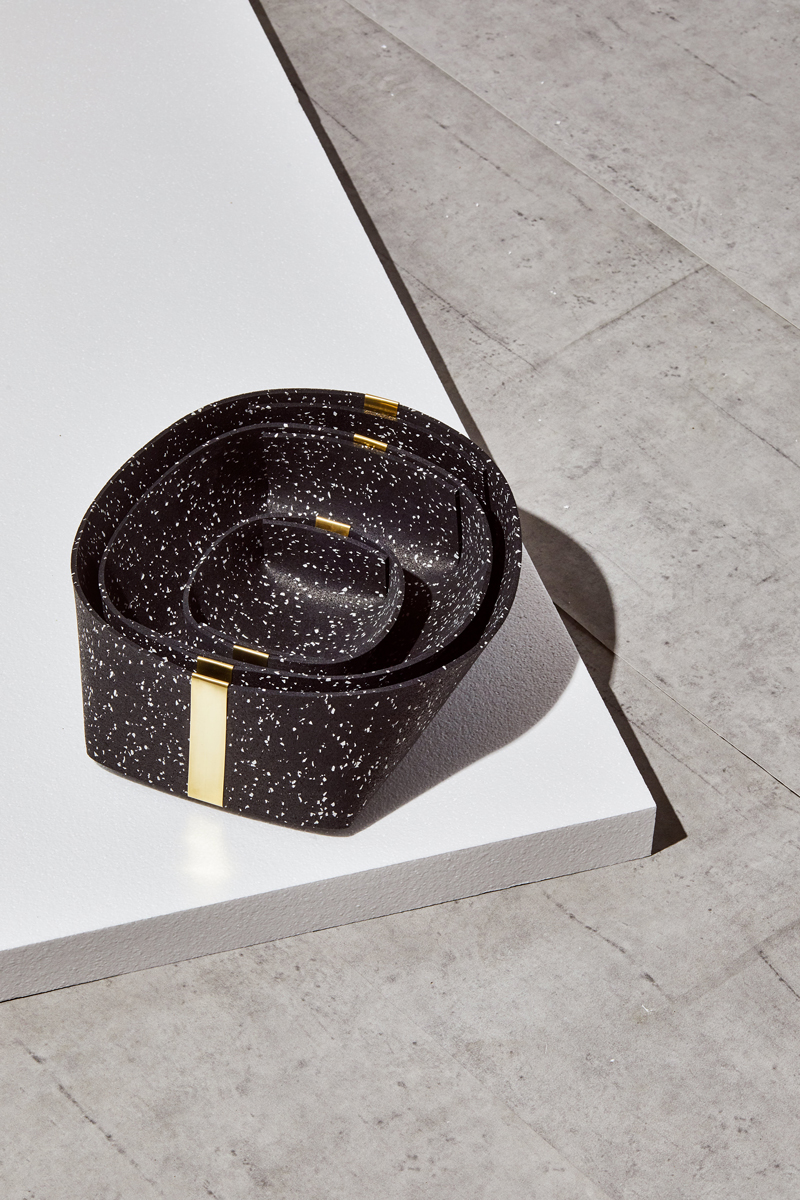 Rubber and Brass Baskets in Speckled Black
Recycled rubber catchalls with brass detailing, perfect for odds and ends around the house. Baskets nest into one another.
Large: 14"L x 12"W x 4.5"H
Medium: 9.5"L x 9"W x 4"H
Small: 4.25" x 4" x 2.25"
Made in the USA.
Wash with soapy water and pat dry as needed.