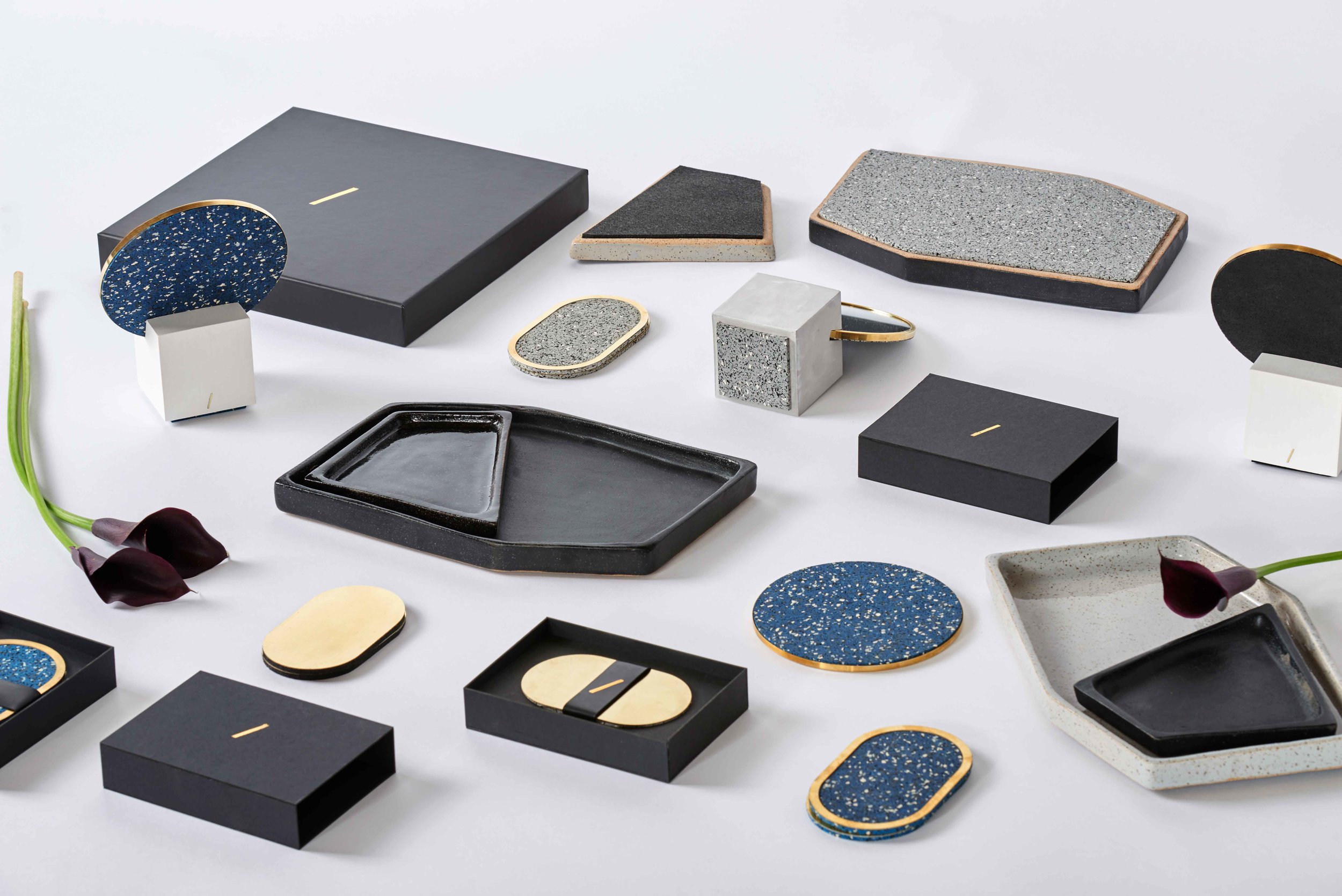 We believe thoughtful design leads to a better world.
We believe considered use of materials leads to better products.
We use thoughtful design to create unique, beautiful and lasting products for your life.
MADE IN NEW YORK
All of our products and furniture are made in the USA and assembled in New York. Make an appointment to visit our studio to see behind the scenes.
Recycled & Chic
The Slash Objects line integrates the use of an industrial material made of post consumer recycled rubber. By pairing rubber with brass, marble and concrete, the collection imagines new ways for materials to come together.
COEXIST
Our Coexist Collection brings together beautiful natural materials in unique harmony.
Winner of the 2018 Best of NYC X Design Award.
THe STUDIO
Slash Objects is rooted in a fascination with materials and how they are brought together. Using unexpected juxtapositions and thoughtful design, the studio strives to create beautiful pieces with impact. Slash Objects is the recipient of the American Design Honors in 2019.
Slash Objects is created by multidisciplinary design firm Slash Projects, founded by architect and designer Arielle Assouline-Lichten. Arielle holds a Master of Architecture from Harvard University. She has worked for internationally renowned design firms BIG, Kengo Kuma, and Snøhetta, from Copenhagen to Paris, Tokyo and New York before founding Slash Projects.
Slash Projects works in many scales of design, from digital to physical, in a wide range of projects from spaces to experiences. Arielle has been published in Metropolis Magazine, The New York Times, The New Yorker, and Architectural Record among others, for her design work and activism. She started the petition for retroactive recognition of Denise Scott Brown by the Pritzker Prize in 2013, and has been invited to speak at Harvard, The Guggenheim Museum, and the AIA. Arielle specializes in the intersection of digital and physical space and is passionate about new ways of practice in architecture and design.